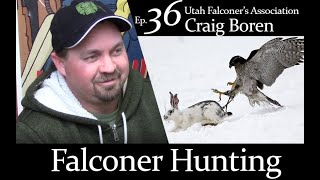 The Beastmaster: Meet Falconer Craig B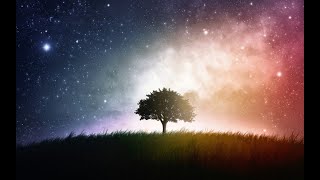 Deeper Meanings in Dreams and how to Analyze them with Machiel Klerk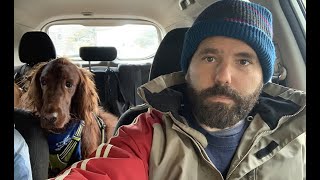 How to Navigate the Media in 2020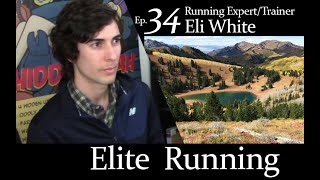 Learn from an Ultra Runner how to Train, Eat, and Live on High: Eli White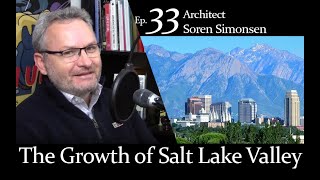 Utah's Population Boom and Smart Growth: Soren Simonsen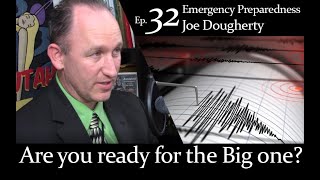 Is a Big Utah Earthquake Coming Soon? Joe Dougherty: Department of Public Safety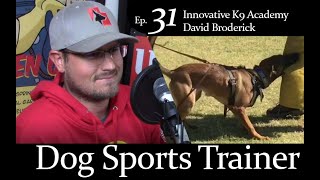 Dog Training Tips from Expert Dog Sports Trainer: David Broderick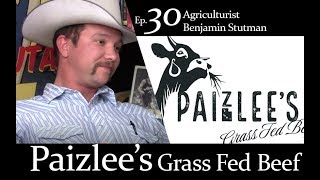 How to Improve Rural Economies: Benjamin Stutman Paizlee's Grass-fed Beef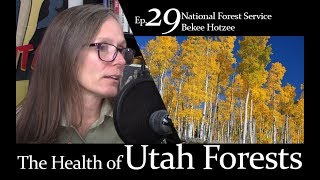 The Health of Utah Forests: Bekee Hotze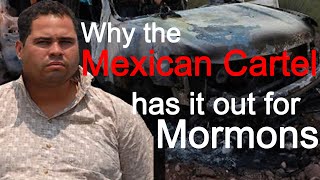 Mormons vs the Mexican Cartel: Rich's Rabbit Hole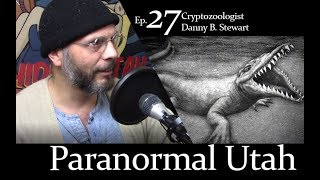 Paranormal Utah: Danny B Stewart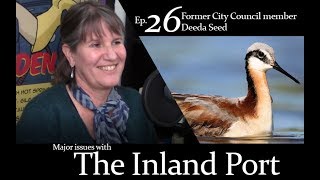 The Inland Port's legal and environmental issues: Deeda Seed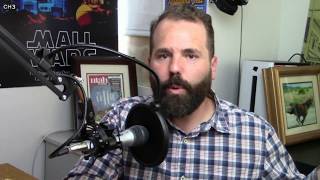 Six Questions concerning the Legality of the Inland Port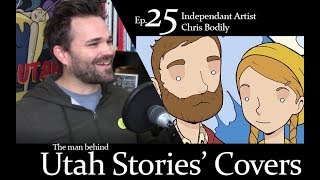 Making it as Freelance Illustrator: Chris Bodily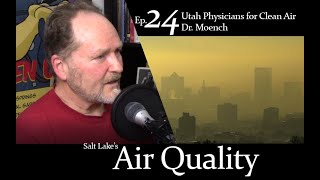 Air Quality in Salt Lake: Dr. Moench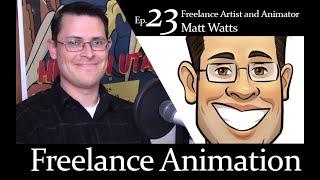 Freelancing in Animation and Illustration: Matt Watts
The Beastmaster: Meet Falconer Craig B
Falconry is the hunting of wild animals in their natural state and habitat by means of a trained bird of prey. Falconers are true beastmasters. Those who can make animals hunt for them will never go hungry. Taming a wild raptor to hunt is indeed extremely cool and interesting, it has always seemed to me as one of the more amazing connections a human is able to make with nature. It took us weeks to find someone who does this to come on the podcast, so we are very proud to introduce Craig Boren who is the President for Utah Falconers Association. Our conversation delved into not only what it takes to become a falconer but also land conservation, bird conservation and how and why the inland port (to be built on Great Salt Lake wetlands) is such a stupid idea.
Deeper Meanings in Dreams and how to Analyze them with Machiel Klerk
How do we honor the archetypes, characters and our ancestors who inhabit our soul?
A conversation with Machiel Klerk from the Utah Jung Society.
How to Navigate the Media in 2020
The mainstream media is losing ratings and eyeballs. The result is that they need to manufacture hysteria to keep viewers gripped. The consequence of this brutal ratings game is that only the most sensational, terrible, terrifying and awful news gets attention and the most sensational, terrifying and polarizing news pundits and politicians get air time.
Learn from an Ultra Runner how to Train, Eat, and Live on High: Eli White
Utah's Population Boom and Smart Growth: Soren Simonsen
There is plenty of excellent planning in the Salt Lake Valley.  "But we have to focus on implementing what we say we are going to do," says Soren Simonsen, executive director of the Jordan River Commission. Simonsen says that the focus on the auto must evolve to emphasize public transit and personal mobility.  "We don't solve our traffic problem by adding capacity to roads.  We need to change the narrative to say its okay to walk or bike a mile."  In addition, he points out that about 25 percent of the local population does not drive since they are juveniles or seniors.  "We have to invest money to offer them more choices."
Is a Big Utah Earthquake Coming Soon? Joe Dougherty: Department of Public Safety
The big one to think about is the earthquake. There is a fault line along the Wasatch Front extending from Idaho to Sanpete County. It has the potential to unleash a 7.0 magnitude earthquake. This could result in several thousand deaths from collapsing homes, along with gas line fires, water main breaks and electrical grid failure. Since much of the Salt Lake urban area sits on an ancient lake bed, a large earthquake could disrupt the soil structure causing large scale devastation. In this video we are talking to Joe Dougherty with the Be Ready Utah program hoe to prepare for earthquakes.
Dog Training Tips from Expert Dog Sports Trainer: David Broderick
For eons, dogs have been training humans to accommodate their desires.  David Broderick has devoted his career to leveling this playing field.  David has been training dogs for 22 years and in that time he has learned what makes a "good dog." His main insight is that physical activity alone does not get a dog to calm down.  Instead, it just builds stamina.  "Mental engagement is much more important.  You have to make a dog use its brain through structured walks and games.  This is how to teach a dog."
How to Improve Rural Economies: Benjamin Stutman Paizlee's Grass-fed Beef
In this episode of the Utah Stories podcast we talk to Benjaman Stuman who is the owner of Paizlee's Grass-fed Beef out of Torrey, Utah. Benjamin operates his businesses out of one of the poorest counties in Utah. We discuss rural economic development, grass-fed beef production and how Utah's rural economies adapt for the 21st century.
The Health of Utah Forests: Bekee Hotze
"There isn't any poop fairy." This observation comes from Bekee Hotzee, of the Uinta-Wasatch-Cache National Forest. She was referring to the necessity of dog owners to clean up after their pets AND bring the plastic bags back to trailhead trash sites. But it is also part of the larger interactions between humans and forests. In this video, Beckee Hotzee reflects about Utah forests.
Mormons vs the Mexican Cartel: Rich's Rabbit Hole
How did Mormons end up in Mexico? And why are they fighting with the Mexican Drug Cartel? Get answers to these questions along with the history of Mormons in the Salt Lake Valley and the long and interesting history they have had fleeing states and countries in order to practice their religion and polygamy.
Paranormal Utah: Danny B Stewart
The truth is out there...but where? This question has intrigued Danny Stewart since childhood.  Danny is a Utah County folklorist and cryptozoologist.  Many know him from the Provo Ghost Tour.  He has been collecting journal entries, diaries and interviews for 20 years to construct this nighttime walk through Provo.  "It has gotten a lot bigger than I ever thought it would," he says. Danny believes that folklore, myth, and science should be more linked together instead of staying at odds with each other.  In his passion for cryptozoology, they, in fact, are complimentary.
The Inland Port's legal and environmental issues: Deeda Seed
We discuss the Inland port and its impact with Deeda Seed, former city council person who is currently with the Center for Biological Diversity. Is the Inland Port an example of governmental overreach? Will the Inland Port open a floodgate of corruption? Will the Inland Port be an ecological disaster for the Great Salt Lake and ruinous to valley air quality?
Six Questions concerning the Legality of the Inland Port
Making it as Freelance Illustrator: Chris Bodily
In this episode we talk with independent artist Chris Bodily. Chris has been rendering engaging and creative illustrations for Utah Stories magazine for years. Chris successfully crowdfunded his first comic novel Black Lantern. He supplements his income by doing commissioned work; selling original artwork and teaching, but mainly Chris spends most days drawing. We discuss how artists develop their own style. Chris' advice is to focus on both the most important things to learn to stay up-to-date, but to also maintain focus on the passion that drives the desire to create.
Air Quality in Salt Lake: Dr. Moench
On this episode we discuss the Utah's most important environmental issues with Dr. Brian Moench who operates a non-profit called Utah Physicians for A Healthy Environment. Development and growth threaten the quality of life we enjoy in Utah. Recent medical studies demonstrate that poor air quality causes greater harm to the human body—cardiovascular system, immune and respiratory systems— than previously realized. We delve into the topics of what can be done about it, what isn't being done about it, where it could lead to if no one takes action. We also learn why Dr. Moench is a strong opponent to the 16,000 acre proposed Salt Lake City Inland Port, and why he believes it is a terrible idea for Salt Lake City residents who would not like our air quality and quality of life to deteriorate. We also discuss the potential impact the port will have due to the massive amounts of insecticide that will be required for mosquito abatement.
Freelancing in Animation and Illustration: Matt Watts
We talk with Matt Watts, an accomplished professional animator who has done work for Disney shows and now does freelance animation work, about getting into animation, what studios want to see in your demo, what to expect working in the industry, and more.
Fear Factory: Salt Lake City's #1 Haunted House - Rob Dunfield
Joining us on this episode, Rob Dunfield and his house of horrors, Fear Factory. Fear Factory is one of the largest, most popular haunted houses in Utah. We talk with Rob about why we have some of the most haunted houses in Utah, how Fear Factory came to be, Fear itself, and more.
Utah's Housing Crisis: Babs DeLay
A discussion seasoned real estate broker Babs DeLay from Urban Utah Homes and Estates. We discuss the current real estate market in Salt Lake, Utah's housing crisis, and where the next hot Utah neighborhoods are emerging and where they will be in the next 10-15 years. Bargains can be found, you just need to know where to look!
Making A Local Restaurant Succeed—Amy Wanderley-Britt
We discuss with Amy Wanderley-Britt, owner of Pig and a Jelly Jar, about her journey from Mcdonald's employee to owning her own restaurant with multiple locations and what it takes to make it in the restaurant business.
Utah Medical Cannabis Rollout —Drew Rigby
A discussion with Drew Rigby about the rollout of Medical Cannabis rollout in Utah, the problems with the original bill, and more.
MMA in Utah— Bobby King
I have a conversation with Bobby King about the growth of MMA in Utah.
Utah's Next Governor? Zachary Moses
We talk with Utah Governor candidate Zachary Moses about his campaign and other political topics.
Is Education Worth While?
Ketamine Saved Her Life
Is Ketamine a Miracle Cure for Depression?
A discussion with Dr. Robert C. Hiemstra, an advocate of the psychedelic drug Ketamine used to treat depression.
Save Our Canyons: Carl Fisher